1
« on: June 08, 2020, 07:39:00 PM »
Custom QR Code Creation
If you are interested in creating a custom QR code for use on lock loader images this guide should help you to get started.
There are free and paid tools out there that can be used but for the purposes of this guide I'll be using one of the free tools. Here is a list below of suggested tools:
Before we move into creating a custom QR Code there are a few important notes to make and they are as follows:
QR Code Data Type: Text
QR Code Data Format: ChastiKey-Shareable-Lock-[Lock ID]
Colour: The foreground (data) colour must be darker than the background (dead space) colour.
Style: Be mindful that minimalist styles may not scan with lower resolution cameras (but can still be loaded into the app)
Depending on the
Style
that you choose and the contrast between the foreground and background you may find that the QR Code is harder to scan when scaled down to smaller sizes (default: 512x521). The default size of ChastiKey QR Codes are 330x330 (290x290 without the white background).
In the 6 samples provided you may find some of the more adventurous styles harder to scan with your phone at the size of 340x340, but in their original 521x521 size all were scannable by my phone.
The colour schemes for the sample QR Codes attached to this post were created using
Paletton
(
https://paletton.com/);
a rather handy interactive colour scheme designer.
For the purposes of this guide a test lock created by Kevin was used and had the following Lock ID
SC28RKV4XVJ9Z93
.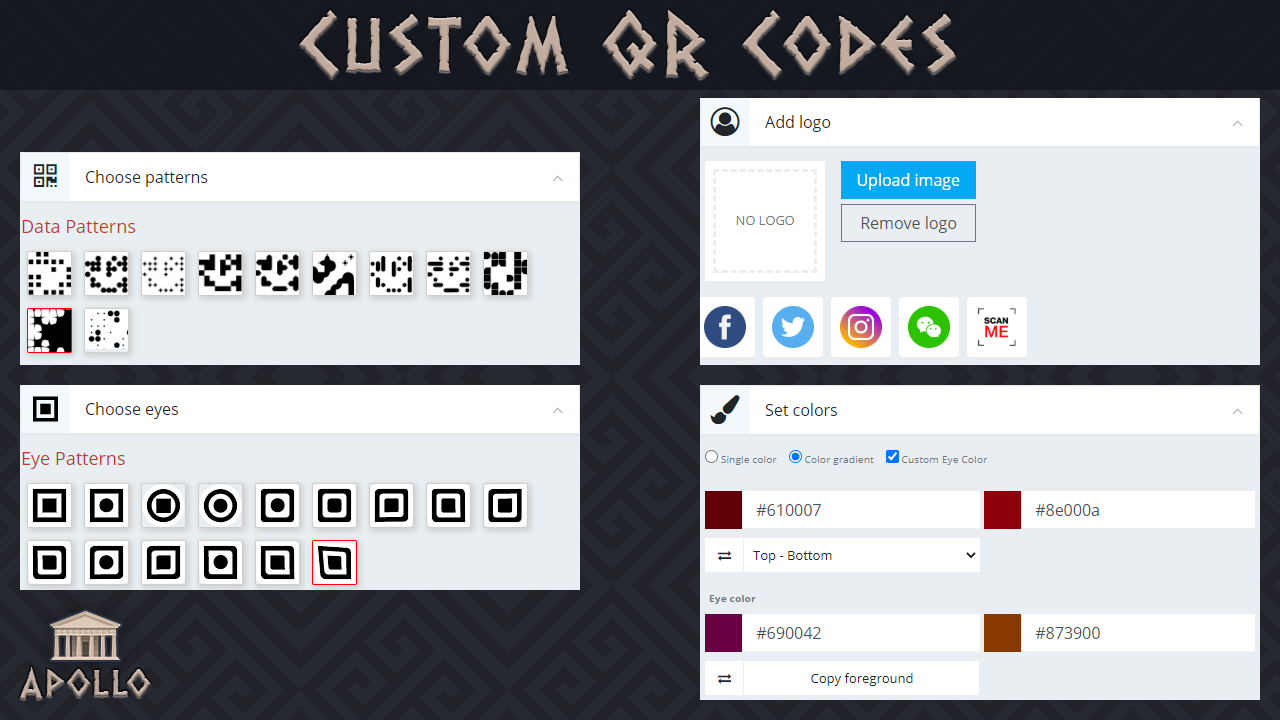 I have also provided the 6 sample QR Codes below in their original size.